Good Friday - El Viernes Santo
Mourning and rigor. The celebration of previous days diminish to give way to the silence for the death of Christ. All of the brotherhoods imbue into the sadness of the moment, which reaches its climax when the Sepulchre goes by the streets of the city. Moreover, it is a day of many ancient traditions, such as the walk up to the chapel located at the top of the Stations of the Cross mountain. The Virgen de Servitas will end the evening: as she goes by, lights are turned off. Everything is flooded by the silence, that is only broken by prayers of her devotees and the drums that accompany her.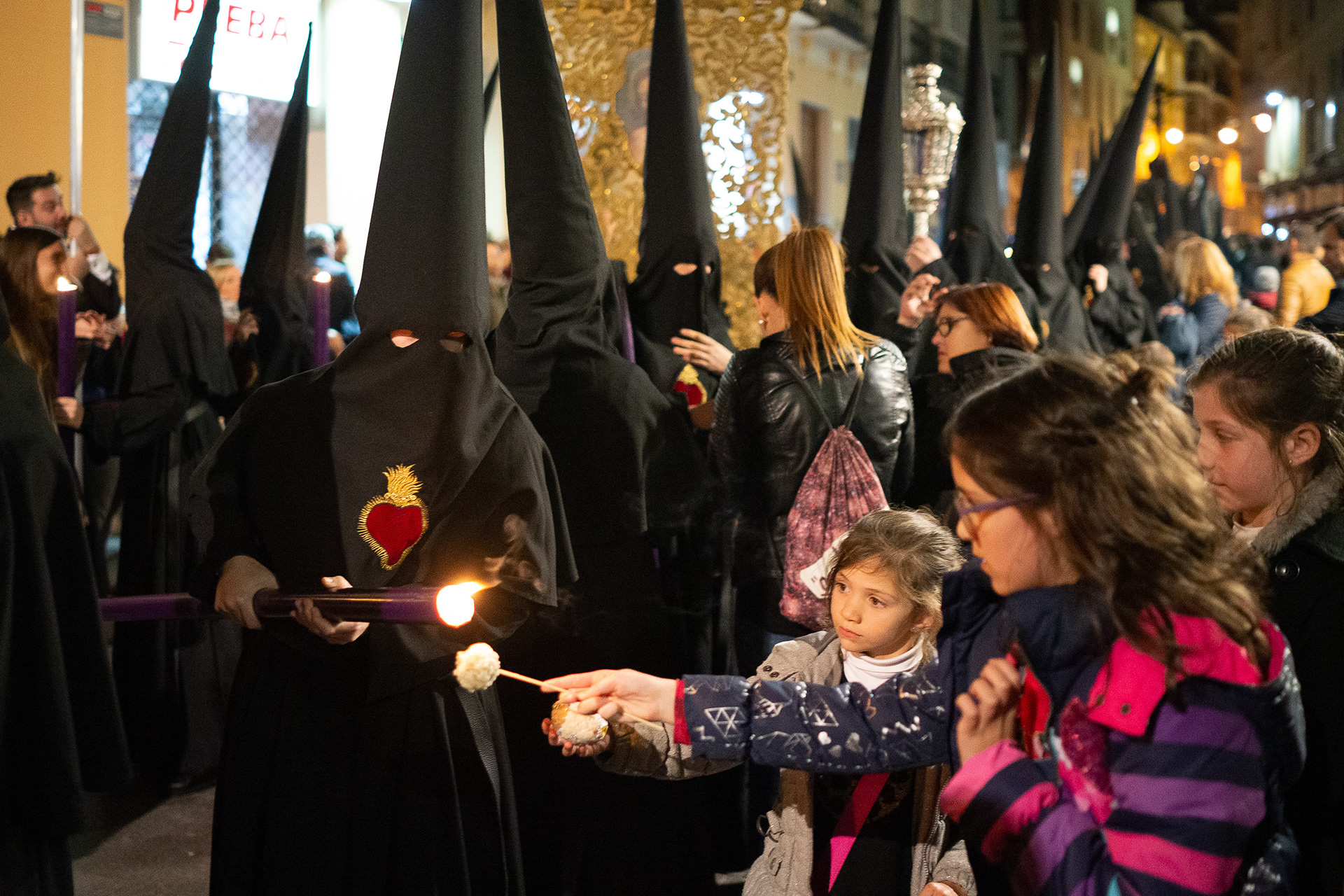 Easter Sunday - Santo Domingo 
The procession of El Resucitado is Malaga's celebration of the resurrection of the Lord and it is the last procession in the Holy Week Malaga.
Nazarenes from each and every one of the societies take part together, creating a colourful cortège that, due to its extreme length, is best viewed sitting in one of the seats provided by the Association of Easter Societies throughout the official route.
Finally, there will be just enough time to sample a typical dish washed down with typical Malaga wine before heading off to one of our beaches to enjoy the benevolent climate that makes Malaga a "City of Paradise".